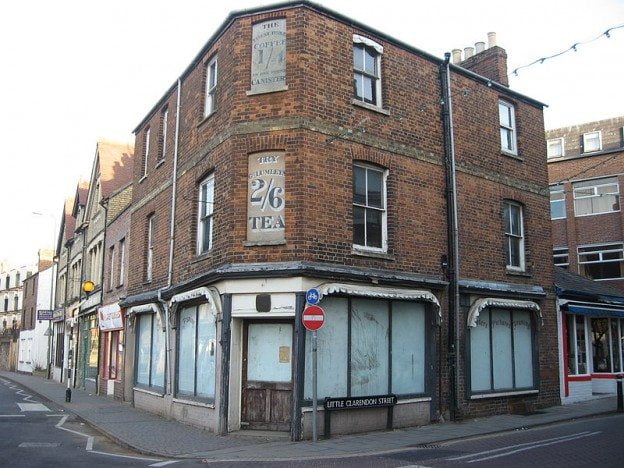 Empty properties are known to attract risk and illegal activity that can affect the entire community. For owners of such properties, it is your responsibility to prevent crimes such as fly tipping and squatting from entering your neighbourhood.
Squatting may not be something many people consider a current issue. However, as slogans printed on flyers in the 1980's which read "when housing becomes a luxury, squatting becomes a necessity", start to once again ring true, we have real cause for concern.
At Clearance Solutions, we often conduct house clearances for properties that have been host to squatters, so we understand the damage that can be caused. However, our work with charities such as Salvation Army, also gives us insight into the struggles of people forced into squatting situations.
Many of the vulnerable members of the population are affected by the housing crisis – a problem which is not helped by empty housing.
Homelessness has increased by 102% since 2010
Measuring the exact number of people in the UK who are currently in a state of homelessness is an incredibly difficult task. Alongside the thousands sleeping rough on the streets, there are also an indeterminate number of people sofa-surfing or staying indefinitely in hostels or B&Bs across the country.
Between 2014 and 2015, homelessness increased by almost a third – the biggest increase since records began 6 years ago. Charities have spoken out, blaming recent welfare cuts and a lack of affordable housing for the increasing number of people on the streets. The combination of soaring house prices and falling benefits hits those most in need of shelter and protection hardest.
53% of private tenants are in danger of falling behind on rent
As property values in areas such as London soar to extortionate heights, the cost of rent is driven up and tenants, who cannot afford the new rates, are driven out. In 2014, a third of London's homeless population were forced onto the streets because they were unable to keep up with their rising rent. As wages continue to stagnate, this percentages could well rise.
Without benefit support, tenants cannot afford to stay in their homes and often struggle to secure a new, affordable property. Since the reforms, a survey by Crisis showed that of the 800 landlords asked, 55% were reluctant to rent to those receiving benefits. This reluctance is a direct result of the caps on Local Housing Allowance and household benefits which make it harder for tenants to keep up with their rent.
Why empty homes may be perpetuating the problem
Despite the growing levels of homelessness and national housing crisis, there are still thousands of empty homes across the UK. In London, affordable housing has reached an all time low and there is mounting pressure to build 50,000 new homes each year. Yet there are currently 20,795 properties in the city which have been empty for over 6 months, utilising these dormant assets would make a huge difference to the property market and to the individuals currently struggling to get on it.
In Haringey, for example, empty housing is causing a real problem for local residents and the council. Information about vacant properties is now being shared online, attracting squatters from all over the country. Haringey council is urging homeowners to let out their properties in order to prevent crime from moving into the area. In doing so, landlords would also be contributing towards solving the housing shortage, which ultimately could lead to an increase in affordable housing and bring down excessive housing costs.
Take responsibility
Since squatting residential buildings became illegal in 2012, the news has been filled with stories of squatter evictions. Recently, the reports cover stories about squatters who have lost their right to occupy commercial buildings, such as those evicted from Starbucks in Bristol (an area severely affected by homelessness and squatting) and the 40 people recently forced out of an old people's home which they had occupied for one month.
Clearance solutions are able to thoroughly clean and clear properties after squatter occupation or fly tipping. We encourage anyone with an empty property not to leave it uninhabited for long periods of time. With or without squatters the property will incur damage through neglect and in the long run this will cost you more to repair than addressing any issues straight away. With our resale system, clearing your property early can be much more cost effective and may improve the larger property picture.