Moving house often leads to a trip down memory lane as you uncover pictures and memorabilia you hadn't thought about in years.
For Clearance Solutions, our thorough approach to house clearance has led to us uncovering all kinds of interesting relics from throughout the ages. This has proven to yield two benefits. Firstly we get to resell the items and keep our clients' costs down, and secondly, we get to learn the history behind our fascinating finds.
Here we present a handful of our favourite relics from our Instagram account.
Victorian Drawing Compass Set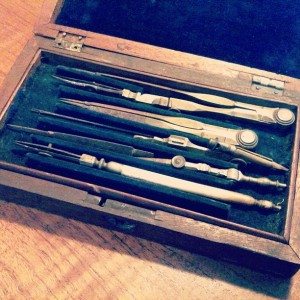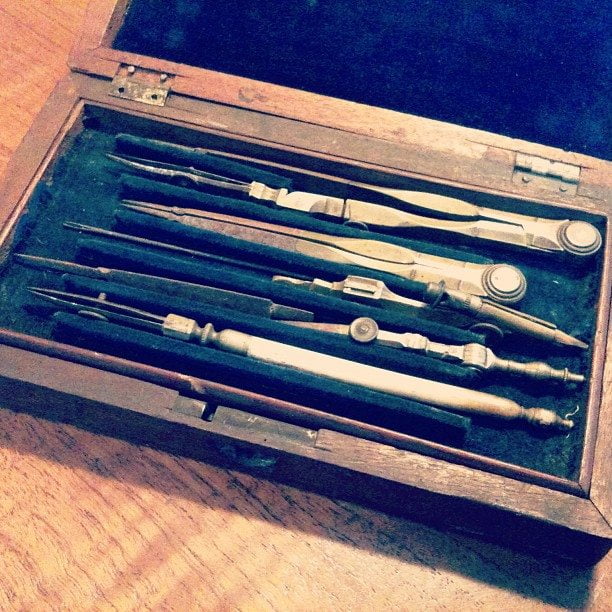 Unless you're an artist, architect or engineer, you might not have used a compass since those maths classes at school when you had to find intersecting lines or draw geometric shapes. Yet, rather than summoning mere memories of school, this Victorian box and its contents can be appreciated in its own right by anybody. This beautiful set of Victorian drawing compasses have the refined but practical aesthetic of a well-loved and used tool.
21st Century Royal Thimbles Marking the 200th Isambard Kingdom Brunel Anniversary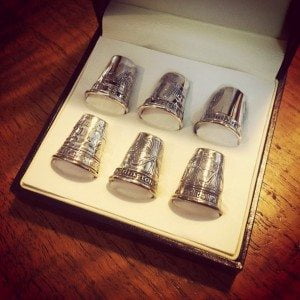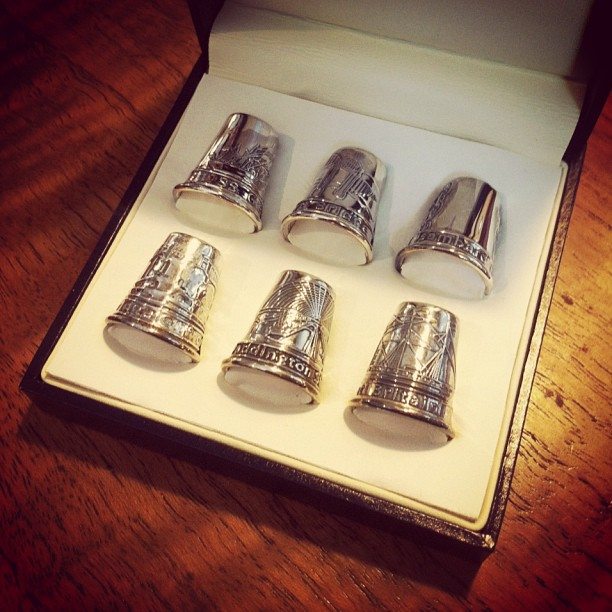 Did you know that thimbles are tools used in sewing? While they are still used by seamsters and seamstresses today, they are often used as commemorative pieces created to mark a national occasion. These six, sterling silver, royal thimbles are a stunning find.
They mark the 200th anniversary of the birth of Isambard Kingdom Brunel in 2006. Brunel was a pioneering engineer and one of the greatest of the 19th century. He designed many bridges, tunnels and railways still standing in Britain today, such as the Clifton Suspension Bridge in Bristol.
Opium Weights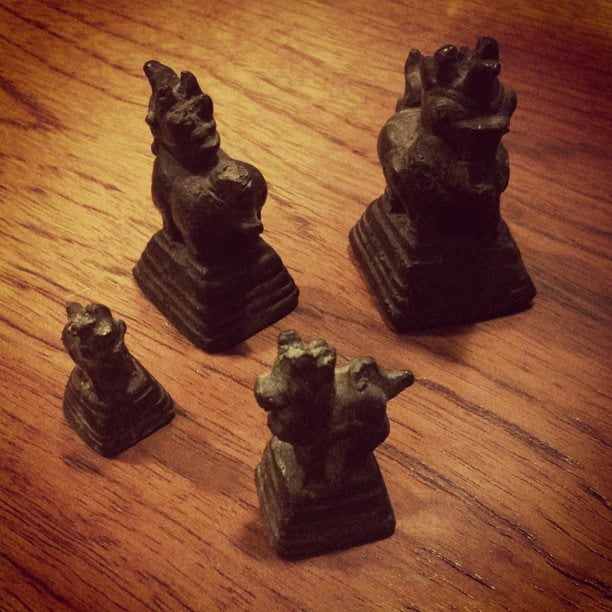 Although we could not date these ornate bronze opium weights, they have the markings and wear of frequently used tools from days gone by. Ornately shaped weights, such as these, have been and still are crafted in Burma.
The weights were originally used to measure out opium, but have additionally been used to weigh food, raw materials and metals. Traditionally, Burmese opium weights are shaped as birds but other animal sets have been created over the many years as they are a popular memento for tourists visiting Burma.
17th Century Water Bottle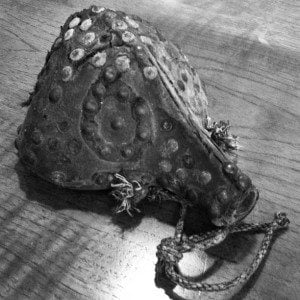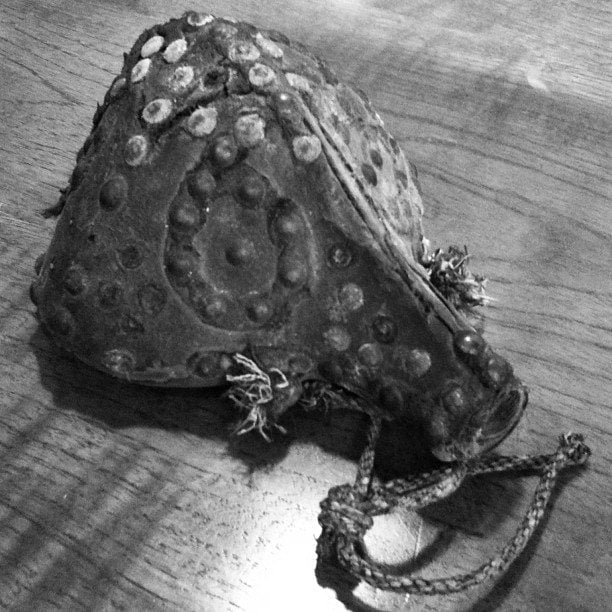 At first sight, you might not realise this is a water bottle as it is a far cry from the disposable water bottles that we are so used to in the 21st century. The bold design and sturdy shape allowed these items to last years at a time. Back in the 17th century, water bottles were reusable across one's lifetime, attached to belts and saddles for long travels by horse or foot.
Centre Beam Balance Scale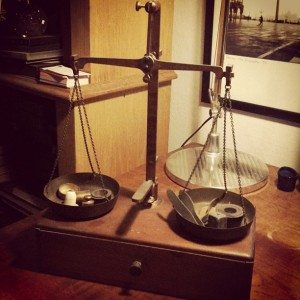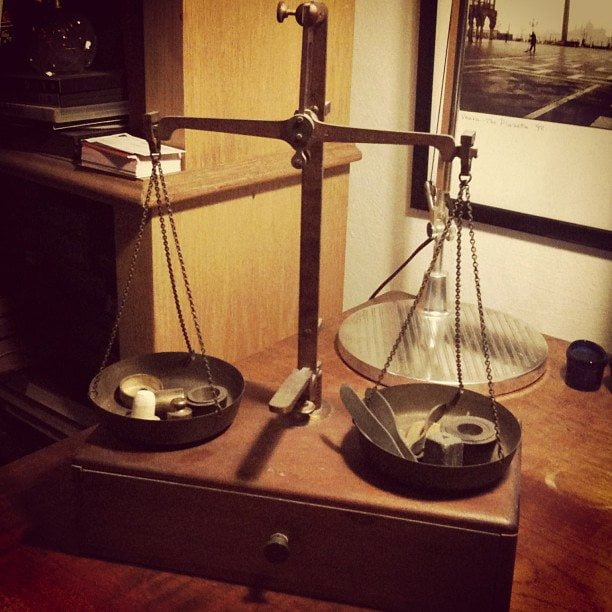 The balance scale is quickly becoming a relic of the past, with digital scales taking over shops and kitchens around the world. Though conceived as a tool, the scale is a recognised symbol of justice and fairness and notable the symbol for Libra in astrology.
One of the greatest things about finds such as this is seeing the simplified, practical version. How many children will even know what this is in five years?
A lesson on reuse
At Clearance Solutions, we clear properties with care and precision. This means we avoid unnecessary damages to items that could have a potential use or resale value. Of course, it also means that we eliminate the risk of damaging surprising antique discoveries.
It's remarkable that we continue to uncover beautiful artefacts like the ones listed above. It's also heartening to think that these items, which could have easily entered the waste-stream, have become valuable and intriguing objects through evading it.
Part of our mission is to reduce waste and reuse as much unwanted material as possible.
As much as we enjoy finding curiosities throughout our regular clearance operations and finding keen buyers, we really love seeing ordinary unwanted objects finding a new home. Unlike a 17th Century water bottle, old furniture isn't particularly beguiling to look at. However, we know it's much more useful and that many people need it.
We take pride in our donations of reusable items to good causes. Not only do we keep our clients' costs down but we also help those who, in the words of teacher Madame Emilie Lo, "have the human resources but not the material resources".