House Clearance Made Easy
Clearing your property so you don't have to
Easy to arrange

- Get in touch for a free quote, and we'll arrange house clearance at a time that suits you.

Cost-effective

- We bring our prices down by factoring in the resale value of your unwanted items.

Eco-friendly

- As members of the London Community Resource Network, we make donations to good causes which have high rates of reuse and recycling.

Trusted, reliable services

- Our established clients include solicitors, local authorities, and national charities.

Rated

- We are rated 4.9/5 on Google+ based on 29 reviews, and 9.7 on TrustPilot based on 81 reviews.
Based in Greater London, but with a nationwide house clearance service, Clearance Solutions can clear your property of any household items, including furniture, personal effects, and waste. Whether you need to get rid of a few bits and pieces, or have the difficult task of clearing a loved one's home, we are here to help with an efficient and professional service.
Flat Clearance
Access to the flat is often difficult due to stairs, narrow access, parking restriction or stairs. We have provided flat clearance in London for several years and are comfortable dealing with challenging issues.
Contents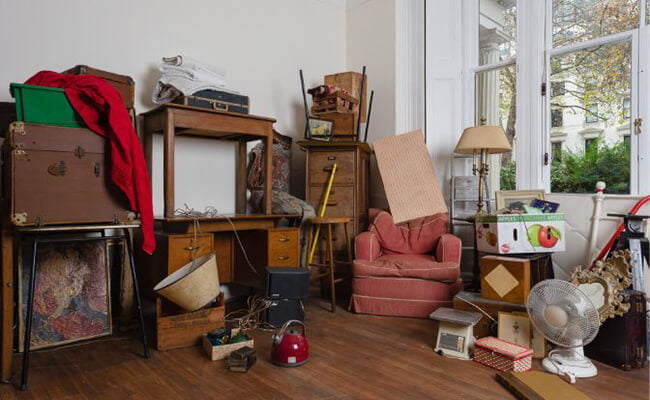 How does house clearance work?
House clearance is a service which entails clearing unwanted items from either part of, or an entire house. People use house clearance services when they have too many items to clear by themselves, or when they want to clear a specific room or area from general clutter, such as a garage, shed, attic, or basement.
If you choose Clearance Solutions' house clearance services, our uniformed team will arrive at your premises ready to fill their removal van with everything you want to clear. Once we've collected your items, we'll tidy up before we go, leaving your property exactly as we found it, only considerably less cluttered.
House clearances for properties of all shapes and sizes
No matter how large or small your home is, our professional clearance team can remove anything you no longer wish to keep, including:
Furniture, sofas, electrical equipment and white goods
Personal effects, beds & wardrobes, bric-a-brac, clothes and ornaments
Rubbish Removal, junk, household waste, clutter, and hazardous materials
Heavy and bulky items including pianos and safes
We can collect items or do a single item collections from any location on your property, from the corner of your garden to the depths of your basement, so there's no need for you to pack up or prepare before we arrive.
Rubbish clearance services
We help you with rubbish removal leaving nothing behind. Clearance Solution team will help you with the heavy lifting. House rubbish clearance for those who need it, so you don't have to. Your household and domestic clearance services are fully insured and licenced by Environment Agency, so your waste is appropriately dealt.
Clearance Solution's waste removal services provide a systematic approach to this process, separating recyclable materials, identifying hazardous waste, and disposing of non-recyclable items responsibly.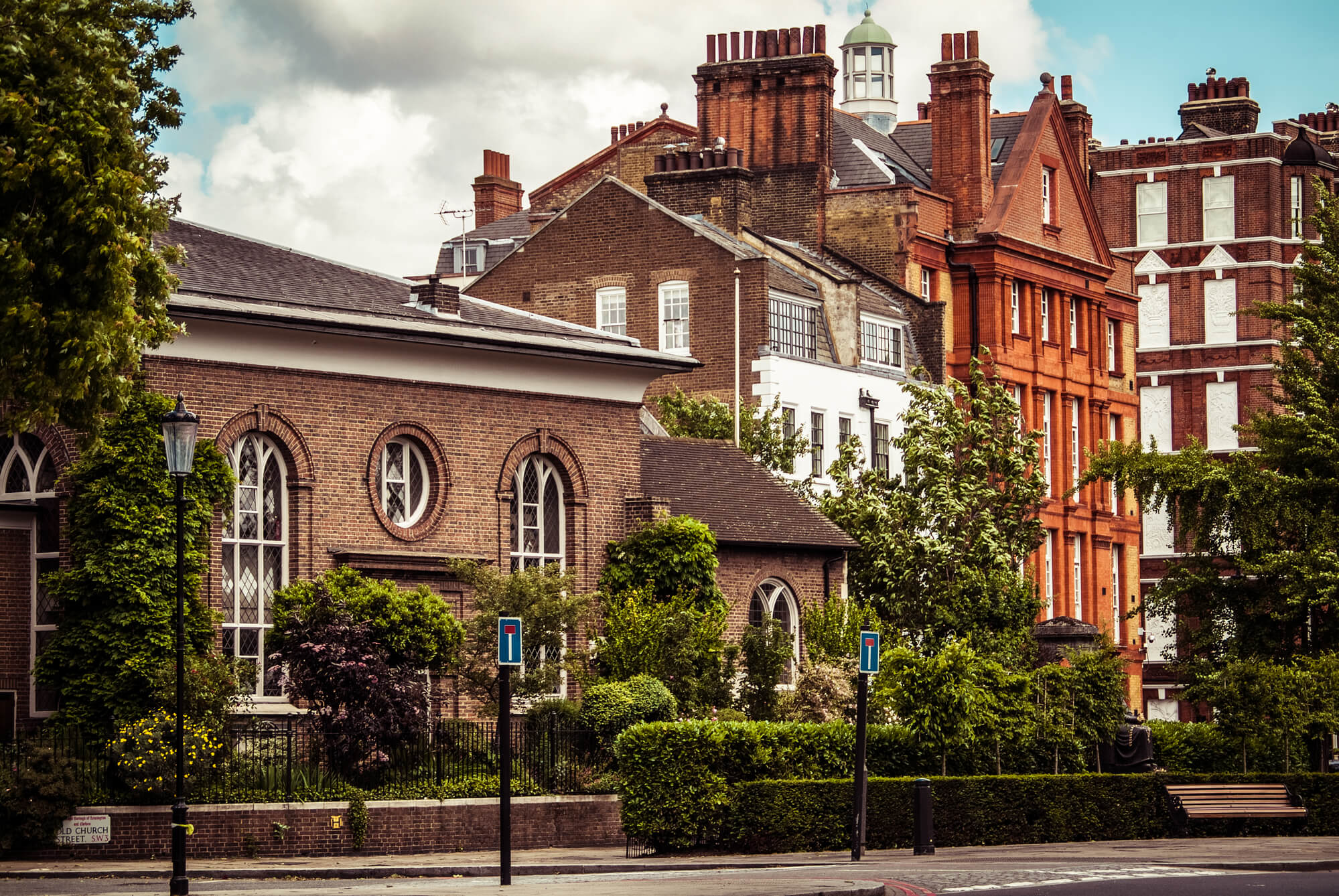 How much does house clearance in London cost?
Our prices can vary depending on the labour, vehicles, and recycling or disposal charges involved. Unlike most clearance companies, our house clearance prices factor in the resale value of any antiques, collectables or other valuable items we may be clearing. By deducting the resale value of these items from your bill, we can pass on big savings. For more information on our pricing, simply give us a call and we'll give you a quote within minutes.
Environmentally-friendly house clearance company
There's nothing worse than good furniture, clothing, books or appliances going to waste. That's why we joined the London Community Resource Network, which allows us to donate any cleared items in full working order to local charities and good causes. Meaning less items will end up in landfill.
Last year, we placed over 250 tonnes of furniture and other goods with reuse organisations, meaning nothing we cleared went to waste unless it was waste.
We're also dedicated to recycling unwanted materials wherever possible; we recycled over 350 tonnes of metal, paper and plastics over the last year alone.
Sensitive house clearances
Though many customers want their houses cleared when moving out, or as part of a home makeover, sometimes the circumstances surrounding a clearance can be difficult. That's why we have an experienced and trained team who are prepared to handle delicate clearances sensitively and carefully.
Property clearance after bereavement
When a loved one or family member passes away, the last thing you want to think about is the logistics of clearing their home. To help put your mind at ease, we can send a clearance team to handle this for you.
While carrying out a sensitive and compassionate clearance, our team will make sure they check every item in the home for potential monetary or sentimental value, ensuring nothing you might want to keep gets taken away. After the clearance, we can offer comprehensive house contents valuation for probate to help with the execution of the will.
Hoarded and cluttered property clearance
Compulsive hoarding disorder is a serious condition that can have major consequences for any property. Since dealing with hoarded properties can be overwhelming, our team is specially trained to deal with hoarding cleaning services in UK sensitively and efficiently.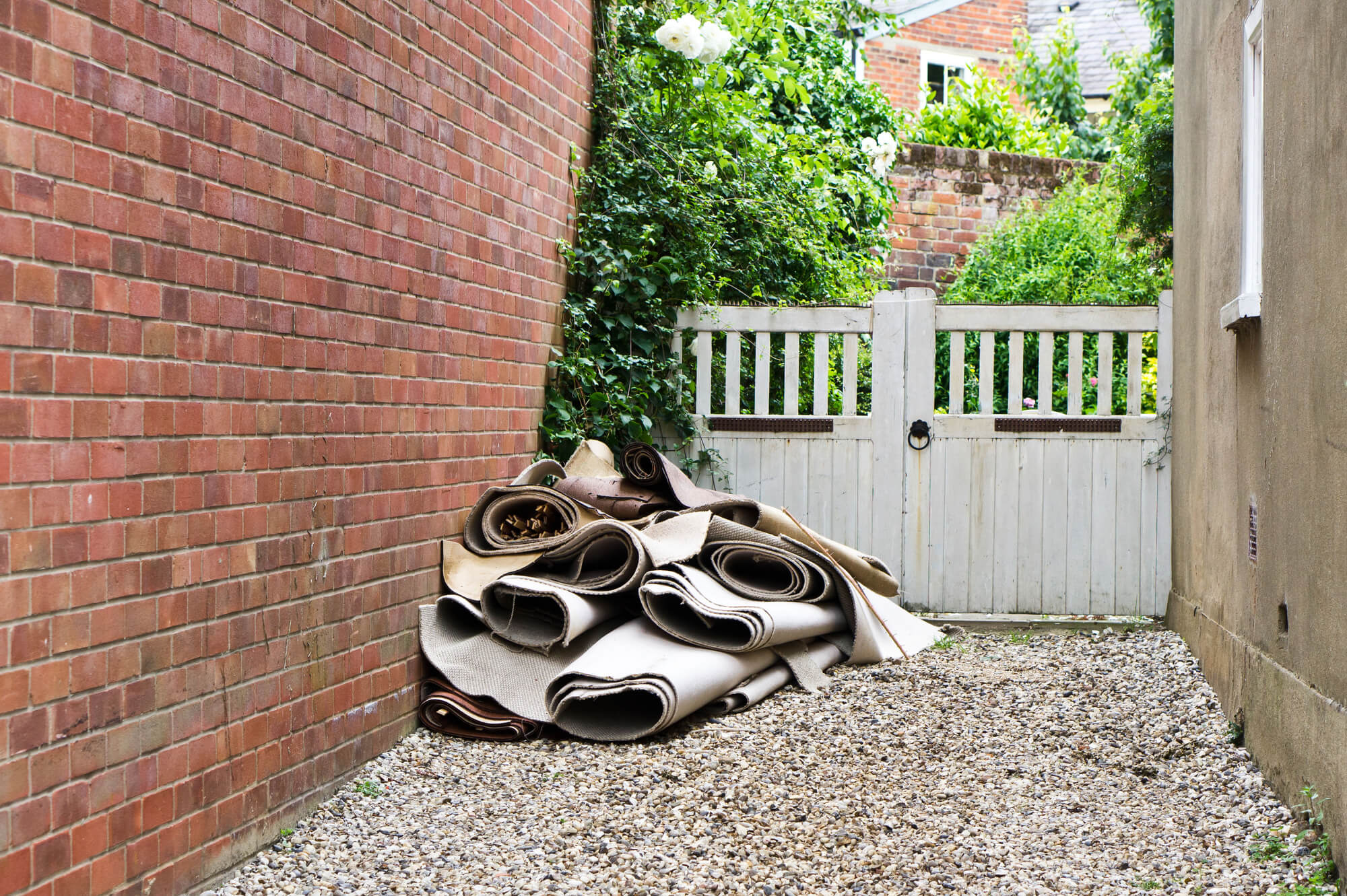 Additional services
In some cases, complete house clearance is just one part of a longer process. After our team has driven away, you may need to get your property thoroughly cleaned, or get the garden mowed and tidied. We offer a broad range of services to help with either of these situations and more, meaning you don't have to deal with multiple contractors. These services include:
Cleaning and sweep through
Gardens cut back and tidied
Properties 'dressed' for sale
Secure document and hard drive destruction
House contents valuations for probate
Vehicles removed
Here to Help
Many of our clients are arranging house clearance in London and UK for the first time, and they can be dealing with difficult circumstances such as bereavement. No matter the situation, call us for some free advice—we are here to help.