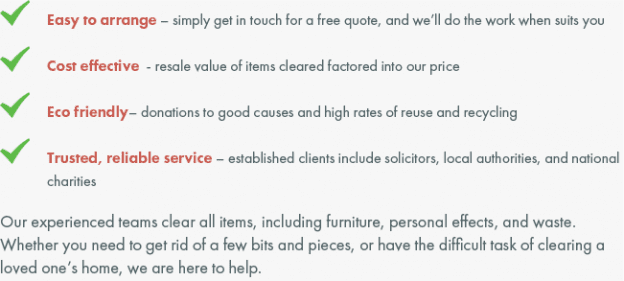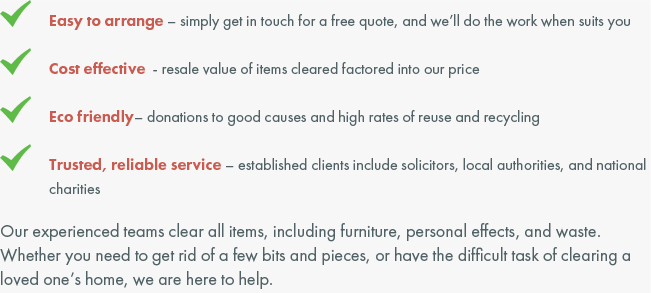 Call now to see how we can help
0207 706 7554
As part of our expansive house clearance services in London, we cover the affluent area of Chelsea.
Across the SW postcode you will find that at Clearance Solutions, we can offer our full range of house clearances, removal and relocations and deep cleaning.
Working in an exclusive postcode
The Borough of Kensington and Chelsea has had wealthy associations throughout its history. With many parts of it owned and leased out by the Earl of Cadogan, the area boasts a broad array of luxurious and desirable properties.
High streets such as Sloane Street, are adorned with luxury fashion label shops and fine dining restaurants.
More recently it has made regular prime time television appearances through the hit structured-reality show Made In Chelsea.
Regardless of the area we work in, Clearance Solutions will offer competitive house clearance rates to cover the most modest and grandest of Chelsea's homes.
Often a property can become cluttered with unwanted objects, and while we hate to see items needlessly thrown away, we also understand that selling them can be a hassle.
Clearance Solutions will take any usable, unwanted items and utilise our vast network of second-hand buyers and charities so that we can prevent items needlessly going into the waste stream.