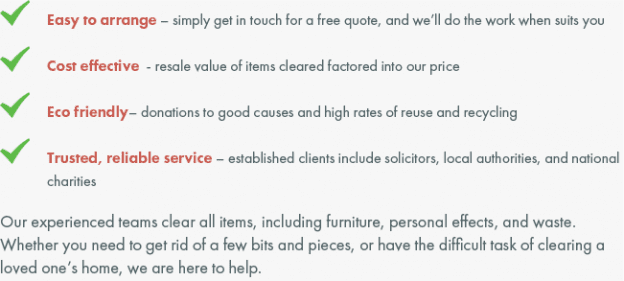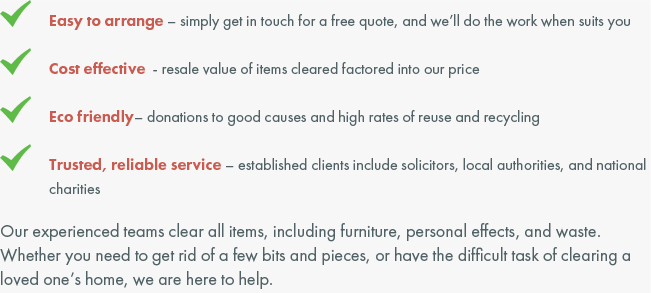 Call now to see how we can help
0207 706 7554
Our unrivalled house clearance service extends to Kingston-upon-Thames and its surrounding South West London boroughs.
With a renowned mixture of nightlife, culture and entertainment, Kingston has long been considered a desirable place to live. It also sits conveniently on the borders of Surrey and London.
The location of a home should be complemented by its maintenance and interior hygiene. With the services of Clearance Solutions, your home is guaranteed to be fit-for-living and decluttered.
Kingston is dotted with all types of housing, from the tower block estates and suburban semi-detached homes, to luxury riverside apartments.
At Clearance Solutions, we have years of experience when it comes to professionally clearing any type of housing or accommodation.
How do we do it
Aside from our strong work ethic and sophisticated cleaning and clearance techniques, we also place a strong emphasis on keeping a negative carbon footprint.
This is achieved in-part with the items we clear from your home. Through either selling or donating items that can be reused, we ensure that the waste stream is not needlessly fed with more rubbish.