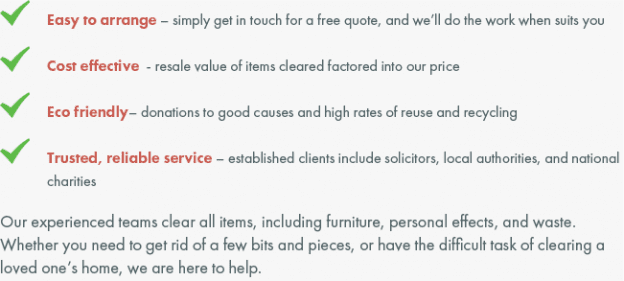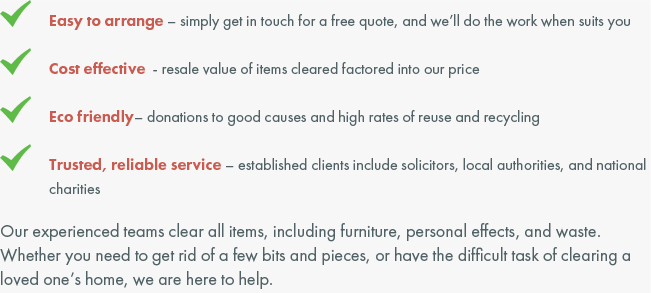 Call now to see how we can help
0207 706 7554
Performing house clearances in Harrow is a regular occurrence for our team of clearance specialists.
Clearance Solutions are more than familiar with Harrow and its stunning range of architecture. There are scores of listed buildings, Georgian architecture and there are even some that date back to the 17th century.
Needless to say, moving items into or out of such old buildings can be quite a challenge. For Clearance Solutions, it's an area where we specialise. No matter what type of accommodation we're working with in Harrow, we can ensure that our clearance services are performed in the most efficient, timely and eco-friendly way possible.
We can take care of unwanted possessions such as cars, sofas or kitchen appliances and use our network of contacts to ensure they are reused. Furthermore, if we can reuse any items you don't want, we will reduce the overall clearance cost.
We understand that some clearances can be of a sensitive nature. With Clearance Solutions, you can benefit from a considerate company who have years of experience working with private individuals going through difficult circumstances.