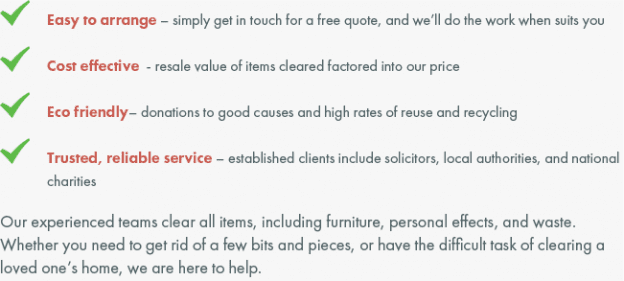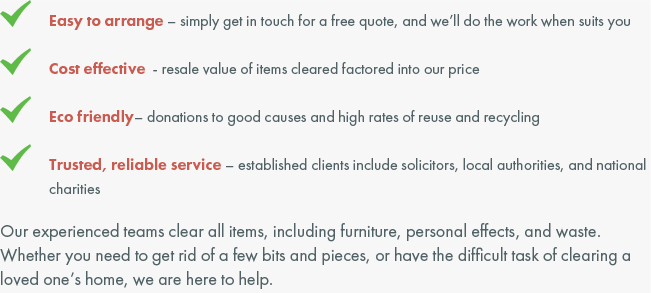 Call now to see how we can help
0207 706 7554
We are proud to offer our expert house clearance services to Kensington and the surrounding area of West London.
We cover clearances in Kensington from its famous gardens, to its acclaimed shopping high-street and any properties in between.
Clearance Solutions are no strangers to West London. Our clearance services have swept through countless properties in Kensington, Chelsea and beyond, leaving no unwanted garbage behind.
We are one of London's most trusted companies for dealing with home waste, and for ensuring only the most unusable, unsellable items enter the waste stream.
Our procedures are sophisticated and extremely effective, meaning we leave our customers' homes clean and clear of all unwanted waste.