Office clearance companies offer all sorts of different services when it comes to disposing of your items. Some will chuck everything in a skip. Some will whack a lot of it in recycling. At Clearance Solutions we will do our best to reuse your items and make the removal as sustainable as possible. In fact we are so good at this that we actually have a negative carbon footprint!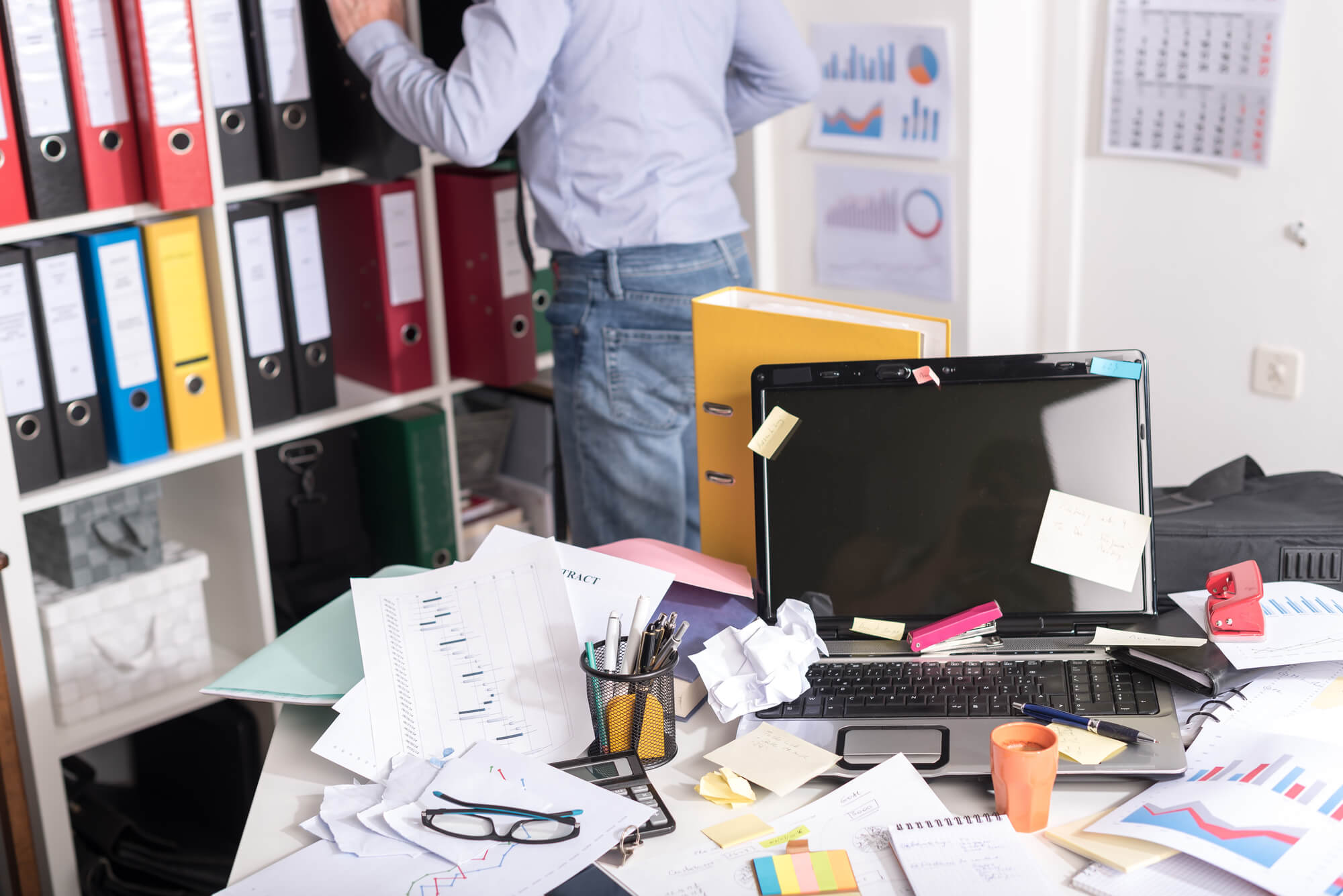 What do you need to clear out?
Our thorough and experienced team will clean out all of your office items. With that in mind, the best way to prepare your office for clearance is to remove items you do not want us to take. We'd hate to re-appropriate that essential office photo of you and the family or your prized glass paperweight!
What can you leave behind?
Worried about confidential data being discovered by others? Don't be, we can remove that and destroy it securely. You can read more about our approach to data destruction in our guide: "what is data destruction?".
Concerned about the hazardous waste such as cleaning products? Yes, we can get rid of that nice and safely too. Chances are, if it's in your office we can dispose of it through the proper channels. Clearance Solutions are fully capable of IT recycling, WEEE recycling and rubbish removal.
In order to make everything as simple as possible, we also offer a removal service should you wish to transport things over to your new place of work. Everything left behind we will do our best to reuse, offsetting anything sold against your costs and thus saving you money!
Other companies may clear everything out of your office but they may not be disposing of them through the proper avenues. For instance, if you just hire a skip to get rid of everything it could all end up in a landfill when another company could be in serious need of a fleet of spinning chairs or ethernet cables. The Clearance Solutions way is both environmentally friendly and people friendly, which we think is the best way to get rid of anything. We offer you sustainable office clearance and we offer it all in the same day.
Lean about our Case studies 
What state will your property be left in when the clearance company has cleared out?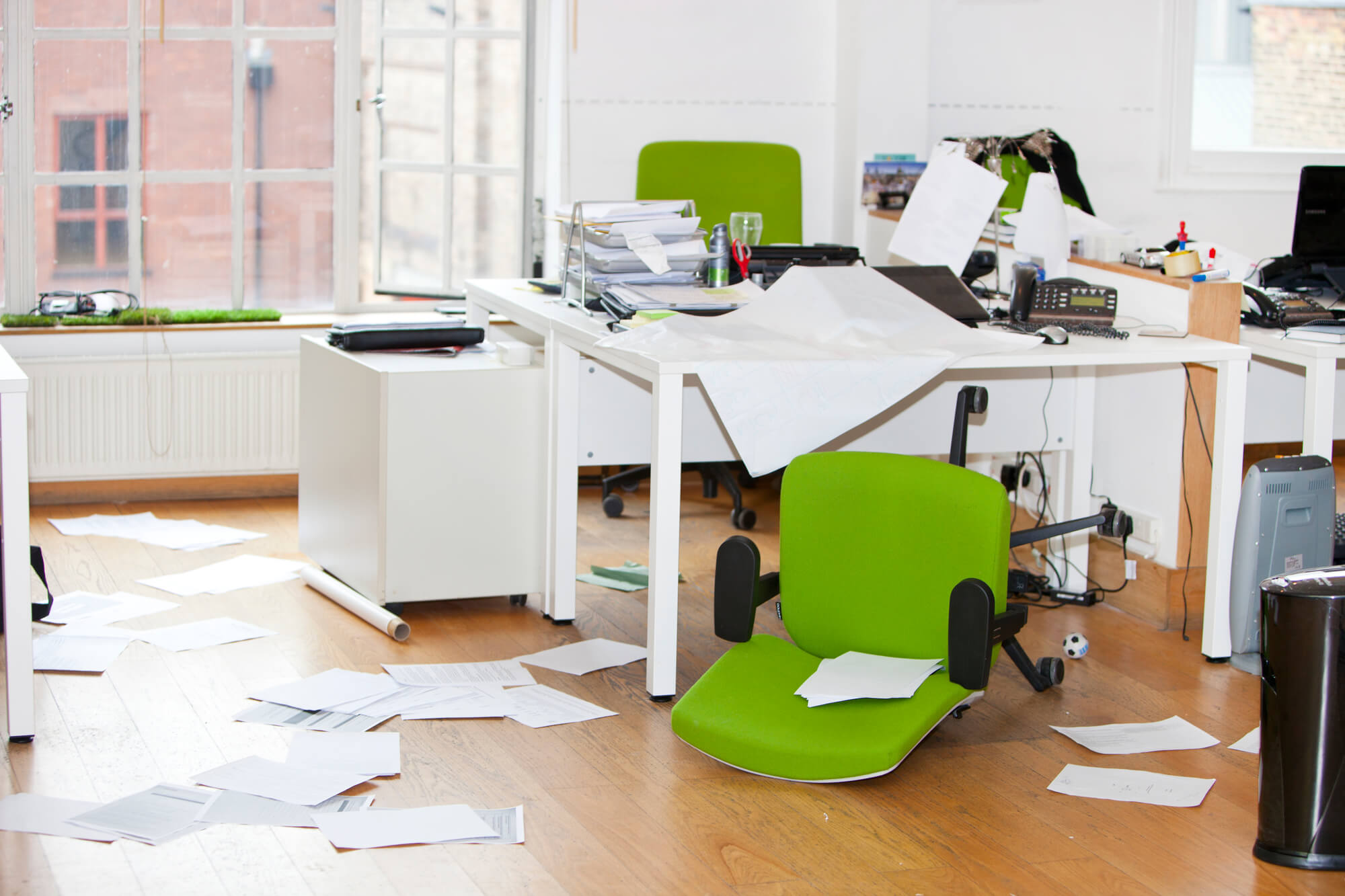 We leave that up to you. If you want the whole place left clean as a whistle we are happy to do that. We offer a deep clean service or a quick tidy depending on your preference and need.
After we have completed the removal and disposal service we will write up a full environmental report. In addition to that we'll give you all statutory waste transfer documentation so you can be safe in the knowledge that everything has been disposed of correctly to the best of our ability.
It also means you will have filled out your Duty of Care. When you throw away electrical items you have a Duty of Care to make sure that it's been disposed of in the right way and to demonstrate that the Waste Hierarchy has been adhered to. We do that for you and give you all the documentation you need to put your mind at ease.
The important thing is we won't leave the place like a tornado has hit it for you to clean up. We want you to be happy before, during and after the clearance process, and if you use Clearance Solutions we're pretty sure you will be.