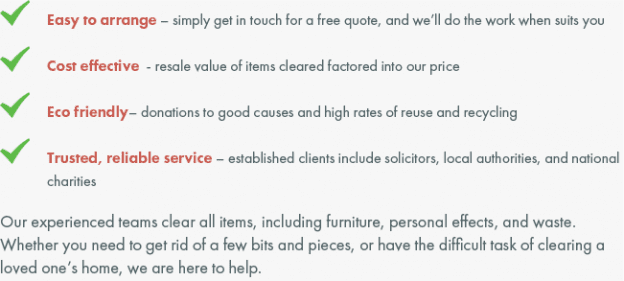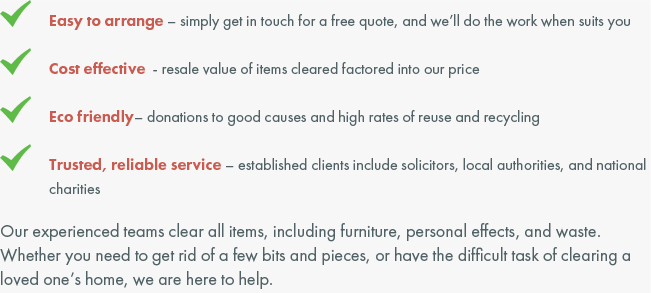 Call now to see how we can help
0207 706 7554
At Clearance Solutions we love working in Surrey.
Surrey is home to a range of historical sites and beautiful woodland spaces. There's Hampton Court in East Molesey which is one of two palaces once owned by Henry VIII that still exists. And Leith Hill, the highest point in Southeast England which is embedded in the breathtaking Surrey Hills.
In order to preserve this magnificent county and its surroundings, we think it's imperative to ensure that we conduct the most environmentally friendly clearances within it. And with Surrey being such a business landmark, there can be a lot of office clearances to take care of.
Surrey is one of the UK's home counties, and unsurprisingly, due to it's close proximity to London – the economic beating heart of England – it, and the surroundings area, host around a third of all UK businesses.
From Farnham to Guildford, businesses will be looking to either move out of their current offices or relocate to a new one. Clearance Solutions are here to help.
We don't readily throw your unwanted possessions into the waste stream – we separate all items that have the slightest value and use them to offset the cost of your clearance in the event of a sale. By hiring Clearance Solutions, you can save money, time and fulfil your duty of care.