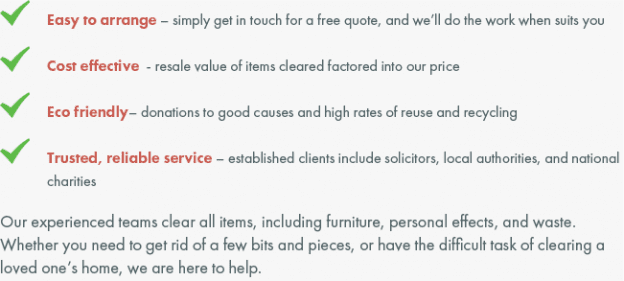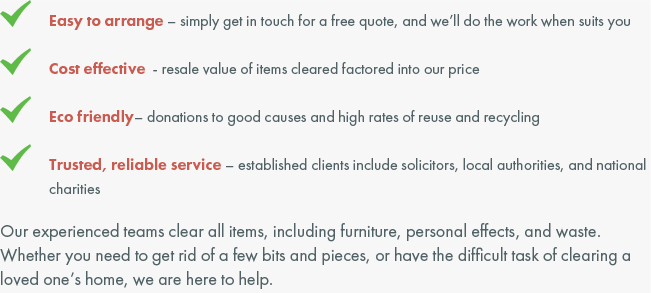 Call now to see how we can help
0207 706 7554
Southampton is the largest city in the county of Hampshire. It has the enviable title of "cruise capital of Europe", and it's also a strong location for setting up a business.
Thanks to the Solent Growth Hub and the Daedelus Solent Enterprise Zone near both Southampton and Portsmouth, businesses in the area can receive huge amounts of help when setting up.
For us at Clearance Solutions, lots of business means lots of office clearances.
Whether you're a large business closing in Basset, or a startup looking to move from Shirley, you should look no further than Clearance Solutions.
With so many companies requiring electrical equipment to run their business, the eventuality of arranging an office clearance can seem onerous. But it needn't be.
We can take care of your waste electrical and electronic equipment (WEEE), hazardous waste and dispose of any confidential data in as little as a day. We will also ensure your duty of care and waste hierarchy responsibilities have been upheld.
Your peace of mind will be guaranteed with our detailed audit trail and environmental reports. With these, you'll see where your unwanted items have been disposed of – in some cases they are sold and used to bring down the clearance cost – and how much CO2 has been saved.
Reuse and recycling in Ealing
We are very proud of our negative carbon footprint, an achievement gained through improving our clearance practices.
We will remove unwanted items from your flat in Ealing, but regardless of their size, we always try to find a way to reuse them. Whether we donate your old sofa to a charity or provide our network of contacts with your unwanted game console accessories, we will reduce the cost of your clearance.
Where we cannot reuse, we recycle as a last resort. However, you can rest assured that we are still doing our best to prevent unnecessary harm to the environment. We organise remaining waste into collections for unique waste streams, thus ensuring the best rate of recycling.