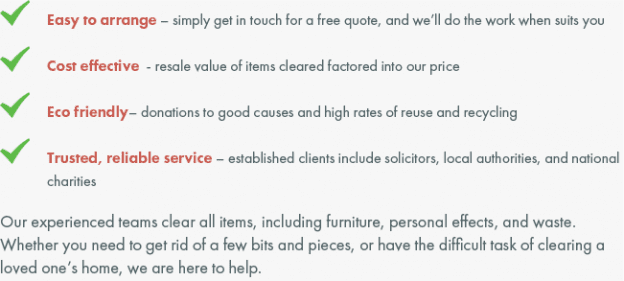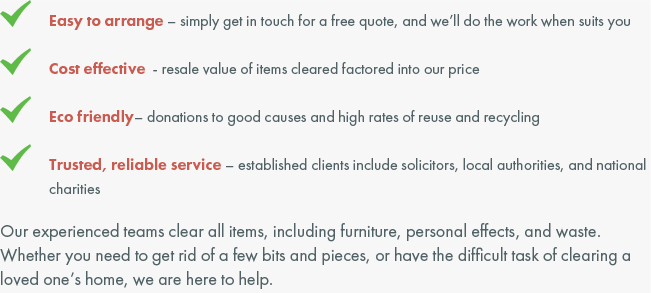 Call now to see how we can help
0207 706 7554
The county of Kent is replete with wonderful natural features including the caves of Chislehurst and the Lullingstone gardens near Maidstone. The more unsightly features tend to come as part of the burgeoning business scene in the South East area.
But there's nothing so unsightly that it can't be dealt with by the expert team at Clearance Solutions. We can clear the space for your new Canterbury company, burnish your business' former building in Bromley and perform removals and relocations in Ramsgate.
We've been performing office clearances for the likes of multinational corporations and small and medium sized enterprises (SMEs) for some time now. We can remove your waste electrical and electronic equipment (WEEE), dispose of confidential documents and clear hazardous waste on the same day.
Without needing multiple contractors, we can help you with every aspect of a clearance – even relocation services. And if we have been able to resell some of your unwanted items in the process, we'll use that money to reduce the cost of the clearance for you.
In the event that we can't repurpose or find any further use for your waste, we'll dispose of it in the most environmentally friendly way that we can. With the new polymer recycling facility in Rochester, we can find more ways of turning waste plastic into quality raw materials for industry.
With Clearance Solutions taking care of your office clearance, you're not just getting a comprehensive cleaning company, you're also contributing to industry and helping to keep Kent a cleaner source of natural wonder.