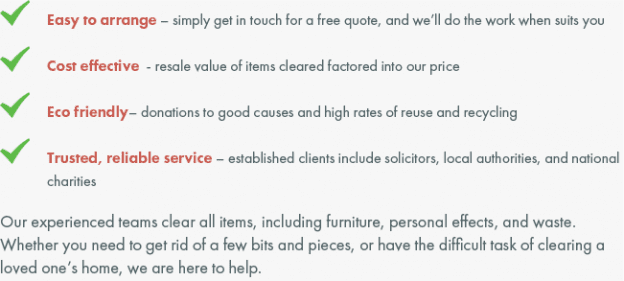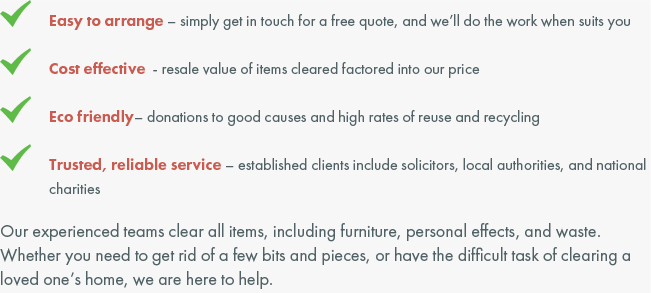 Call now to see how we can help
0207 706 7554
Essex is well known for its remarkable stately homes. Indeed, it's home to the former royal palace Audley End House located near the picturesque town of Saffron Walden. Like most other thriving counties, Essex is reliant on the success of the scores of businesses it contains. And unlike the stately homes, these don't tend to be very pretty.
With many offices running a network of cables and electrical equipment, they can resemble obstacle courses when they come to the end of their lifespan.
We can make your office clearance in Chelmsford, Chigwell or Colchester as seamless as possible. We're experts in dealing with bird nest cable issues, old equipment and office furniture in the most environmentally friendly way possible.
By preventing your old office equipment from entering the waste stream, we can grant them a new lease on life through our network of contacts. If we happen to make a sale through selling your unwanted items, we'll use this to reduce the cost of your clearance.
We won't just resell anything though. We're well aware that computers contain the digital equivalent of an office filing cabinet and that's why we take data destruction very seriously. Whether it's a ceiling high stack of paperwork or digital files on a hard drive, we will ensure that all of your sensitive data is destroyed efficiently.