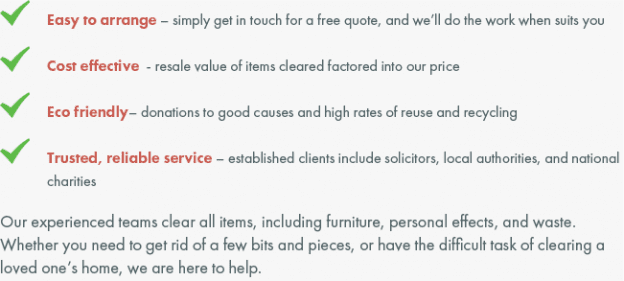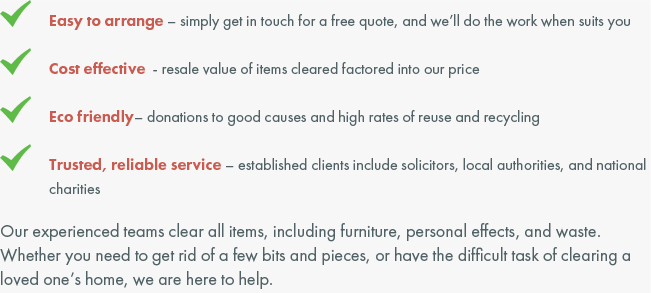 Call now to see how we can help
0207 706 7554
Our house clearance services regularly take us to Walthamstow and the surrounding North East London districts.
Apart from its famous street market (the longest street market in Europe), Walthamstow has a great variety of housing stock. From a score of Edwardian terraced houses, to 20th century Warner built homes, the people of Walthamstow often trust in Clearance Solutions to complete their house clearance.
What services do we offer?
Clearance Solutions provides a range of expert house cleaning, furniture & waste clearance, and removals & relocation services.
We ensure that our methods remain efficient, but we also offer an environmentally sophisticated service that ensures our carbon footprint remains negative.
Perhaps you have certain items which need to be cleared from your home, but which have a use for somebody, somewhere else.
That is where our commitment to reusability comes in. It is widely known that a large volume of waste is unnecessarily thrown away each day, so at Clearance Solutions we help to reduce that volume by either selling or donating reusable items from our house clearances.