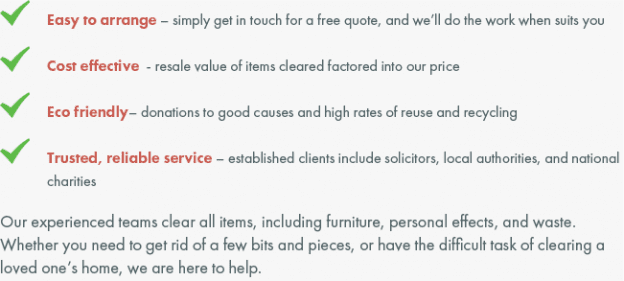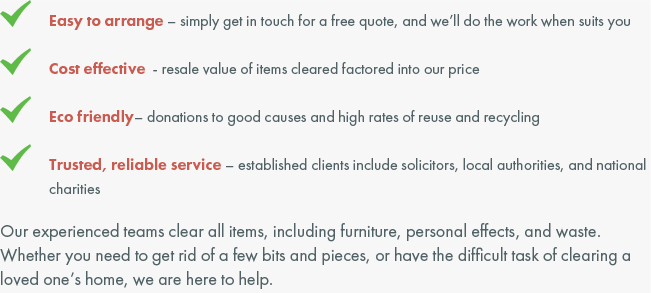 Call now to see how we can help
0207 706 7554
Clearance Solutions are delighted to be able to offer their great value house clearance services in Surrey.
As part of Greater London, it's easy to forget that Surrey is its own county that encompasses many cities such as Guildford and Kingston, and reaches all the way from Camberley at one end right to East Grinstead at the other. And within all these towns and cities, there are a lot of houses and offices that Clearance Solutions are happy to help with their waste removal problems.
Both Hampton Court Palace and Brooklands Museum are definitely worth admiring, but we're in Surrey to focus on our customers. Clearance Solutions are on board for either a retail office in Tunsgate Square or a family home on Downing Street; in Surrey, our clearance services are just ready to be used.
Call us or enquire now!