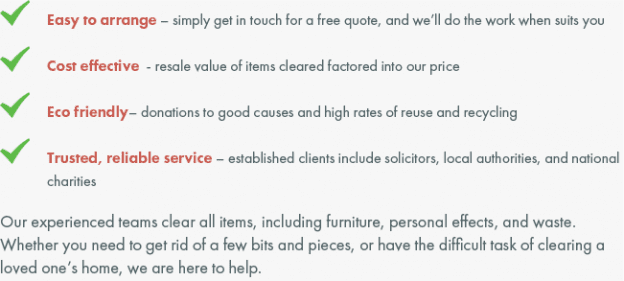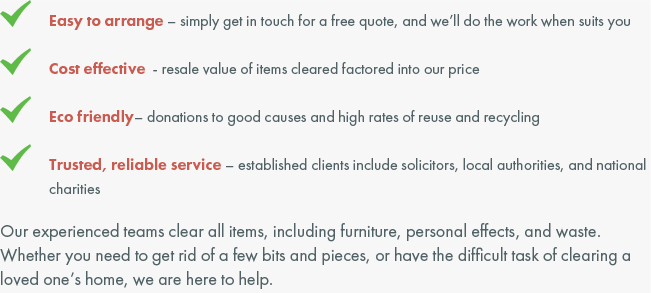 Call now to see how we can help
0207 706 7554
Are you based in the Southampton area and in need of some professional house clearance services?
As the city that Jane Austen hailed from, there's no wonder that Southampton has reason to be proud. As the largest city within Hampshire, it has many suburbs within its reach, and spans from Lordshill in the North to Ocean Village right by the coast. It has a population of over 250,000, and that makes for a lot of people who might have a lot of clutter, and that is where we come in!
So whether you need your basement cleared on Carlton Crescent, or a crowded garage cleared on Park Road, it's not a problem for us here at Clearance Solutions.
So give us a call. You won't regret it – we aren't Southampton's favourite professional house clearance company for nothing!