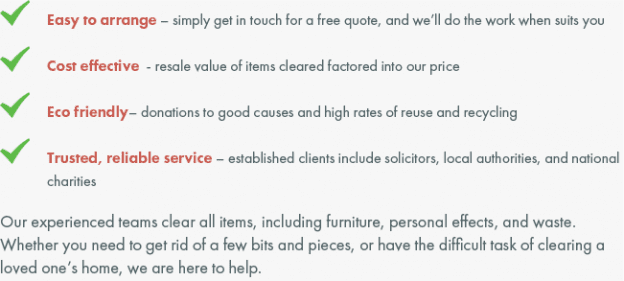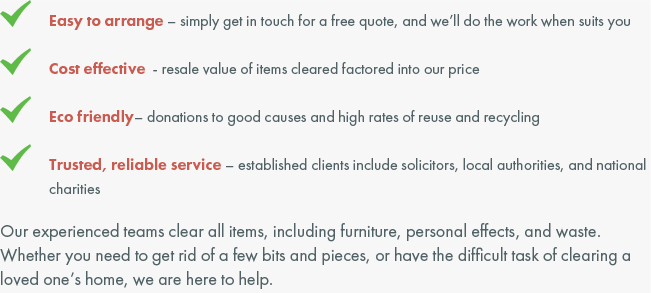 Call now to see how we can help
0207 706 7554
Clearance Solutions are delighted to be able to offer house and office clearance services in and around the historic city of Oxford. Our professional, experienced team of house clearance specialists are always on hand to help.
Oxford is an historical University city located to the north-west of London. Did you know that, by population, it is the 52nd largest town in the United Kingdon? It is jam-packed with landmarks of historical significance, such as the Botanic Gardens on the High Street, or the Church of St. Mary Magdalen near Gloucester Green.
It is a wonderful place to live, but that isn't why you might sometimes see our Clearance Solutions vans driving around the city. The people of Oxford, as with any town in the UK, are in as much need of the services of an established, experienced house clearance company as any one else.
If you need your house cleared in Oxford, there really is only one number that you need to call…