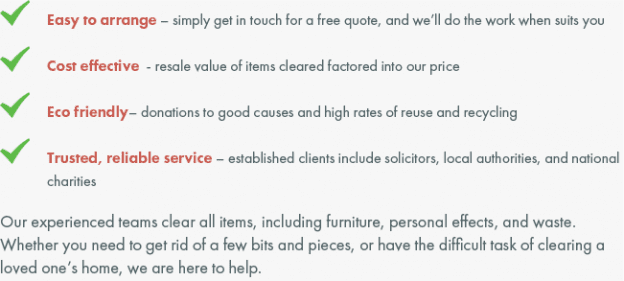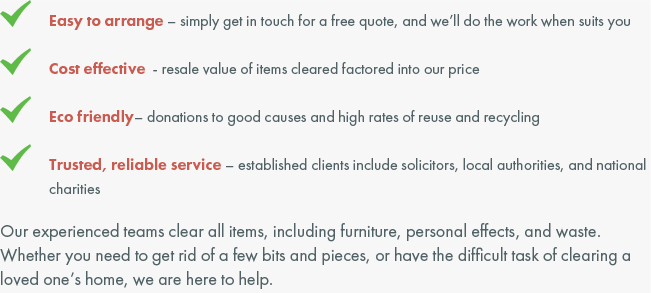 Call now to see how we can help
0207 706 7554
If you live in Kent – or 'The Garden of England' – and you are in need of some professional house clearance services, there is only one number that you are going to need: ours. Clearance Solutions are proud to be able to offer our house clearance team to the good people of Kent.
Home to Tunbridge Wells and Maidstone, Kent is a county that we've all heard of. It stretches all the way from South London to the beautiful, iconic white cliffs of Dover.
So if you live on Fort Crescent in Margate or reside in the beautiful leafy village of Hawkhurst, our team are eager and ready to come and help you with your clearance needs. Is it about time you tackled that old garden shed? Do you think it might be worth getting someone to rummage through all that junk in your attic? If so, do not hesitate to give the best clearance company in Kent a call!