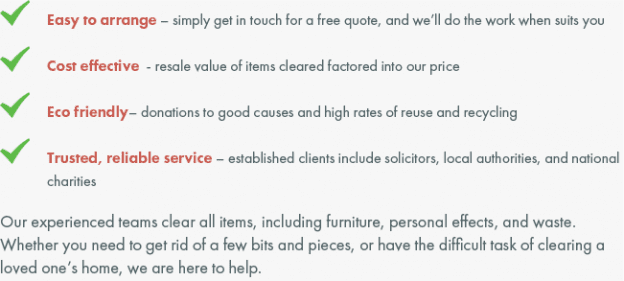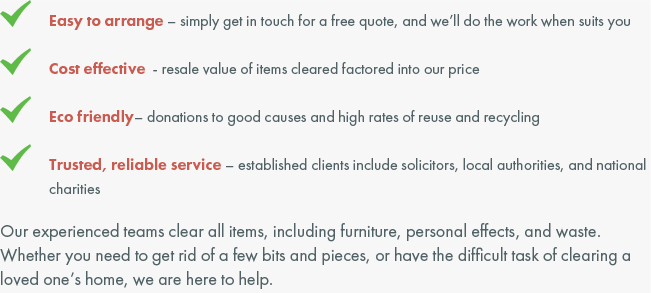 Call now to see how we can help
0207 706 7554
We offer our expert house clearance services to Hampstead and the surrounding areas of North West London.
It is always a pleasure for us to complete a job in this affluent and artistic area. We do it all, from house clearances and professional cleans, to efficient delivery services.
Keeping with tradition
It puts a smile on the face of the Clearance Solutions team when we pass through Hampstead and its parkland to find clean streets and well maintained gardens.
With our house clearance services, Hampstead homes can rest assured that any unwanted items and rubbish will be taken care of by Clearance Solutions.
Where does all the waste go?
During our house clearance work in Hampstead, customers often ask where their waste and other items are disposed of.
At Clearance Solutions, we take the extra time and effort to ensure that unwanted items are reused. We sell to our expansive network of second hand dealers and donate to charity and communities who can really benefit from second hand goods. If we make a sale from any of your unwanted possessions we will reduce the cost of your overall clearance.
With Clearance Solutions, the benefits can be social, environmental and financial.