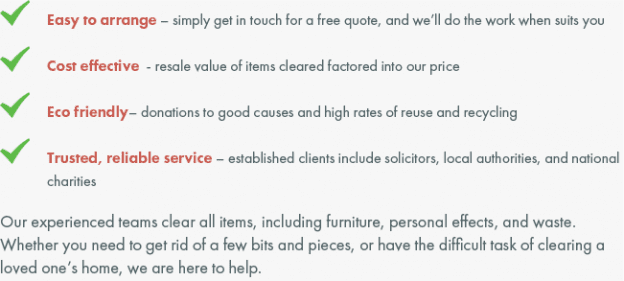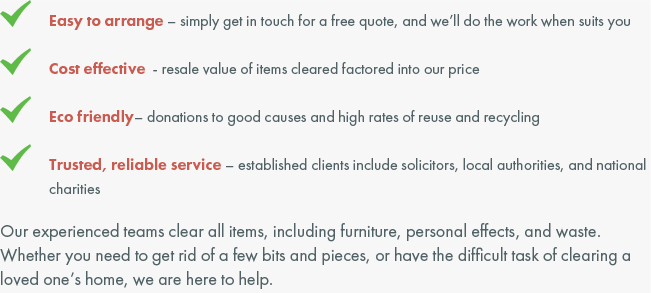 Call now to see how we can help
0207 706 7554
Clearance Solutions are one of the most popular and competitively priced house clearance services in South West London and we are proud to cover the area of Fulham.
We often find ourselves driving over Putney Bridge in our work, as it takes us between South West London and the rest of the capital.
We are dedicated to providing efficient and eco-friendly house clearance service in Fulham and the rest of London.
Our dedication extends not just to completing the basic job, but to ensuring our operation is environmentally friendly and promotes re-usability to the rest of the city.
How do we operate house clearances?
With a highly trained team of clearance professionals, we complete house clearances in a timely and cost-effective manner. If we can find a buyer for your unwanted items (we usually can!), we will reduce your clearance bill.