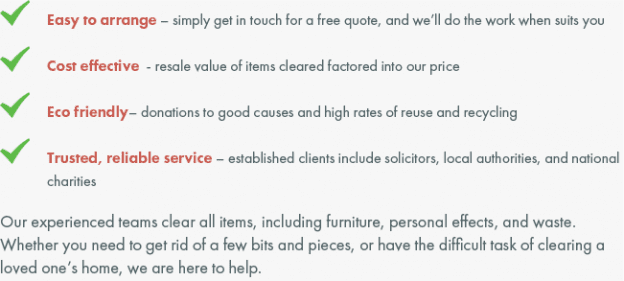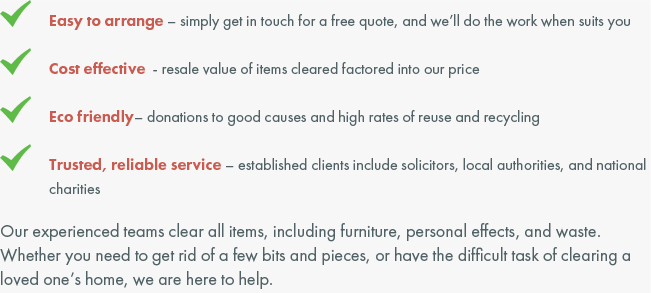 Call now to see how we can help
0207 706 7554
Clearance Solutions provide professional and efficient house clearance services to the high grounds of Finchley and North London.
It is believed that Finchley actually means 'finches clearing' in late Anglo Saxon, so you could say that our house clearance service is simply keeping tradition within the area for namesake.
But regardless of historical significance, Clearance Solutions offer a flawless range of home clearance, cleaning, removal & relocation services to Finchley and the whole of London.
Our procedures are ethical, environmentally sophisticated and prevent needless waste disposal by promoting reusability.
For a local London company, who guarantee efficient service, a de-cluttered home and a negative carbon footprint, people of Chiswick are turning to Clearance Solutions to take care of their house clearance.