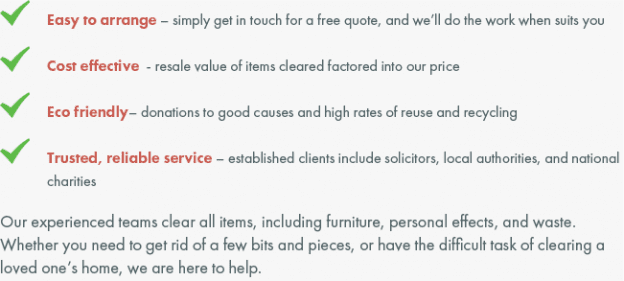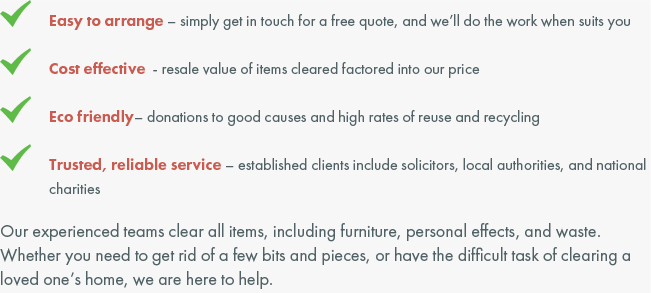 Call now to see how we can help
0207 706 7554
The Clearance Solutions team frequently enjoys working in this thriving part of South London.
Clapham Junction Station is one of the busiest train stations in Europe, and also one of the most accessible short commutes from central London. For this reason, the area of Clapham is densely populated with large houses, many of which have frequently required Clearance Solutions to take care of clearing and cleaning their interior.
Our house clearances in Clapham never fail to receive positive feedback from customers. Our prompt arrival, efficient organisation and swift clean-ups are why Clapham chooses Clearance solutions above other clearance companies.
What you say
Clearance Solutions often find that customers are curious – and even concerned – over where their waste ends up.
What stands out about our house clearance service, in Clapham or anywhere else in London, is that our green policy is at the heart of our entire service.
In the past, we have cleared some remarkable items from peoples' homes, and at the owner's request, either sold or donated them which has then credited the customer's overall bill.