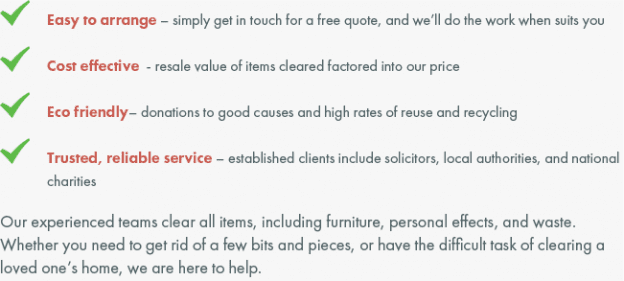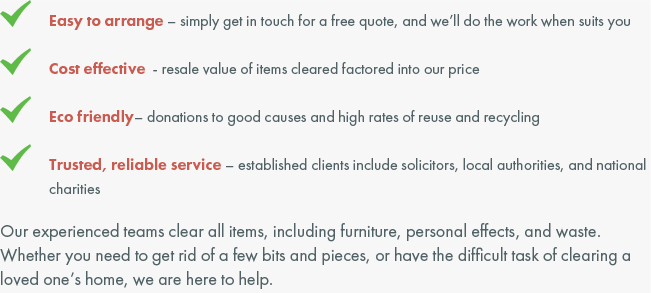 Call now to see how we can help
0207 706 7554
Clearance Solutions offer professional house clearances in Camden and throughout the rest of North London's boroughs.
A colourful part of town
Camden is one of the capital's most vibrant areas, attracting dense tourism each day through its alternative culture, array of peculiar market stalls and famous nightlife in and around the iconic Camden Lock.
An unfortunate result of large crowds in this area often means excess rubbish can spread around the markets and even fall into the river. Clearance Solutions are one company who are proud to set a green example to the area, by ensuring all of our work is completed in the most environmentally friendly way we can manage.
House clearance in Camden
Camden's inner city suburbs are popular places to live for young student tenants and city professionals alike. Clearance solutions will cope with any waste and unwanted items (even from untidy students!) that clutter your property and ensure your house remains in immaculate condition with extra room to breathe.
The roads in Camden are notoriously busy, and arranging a house clearance and removal may seem like a daunting task in inner city London. Fortunately at Clearance Solutions, we manage our time as effectively as possible so that we can remove waste from your home quickly while keeping your costs to a minimum.