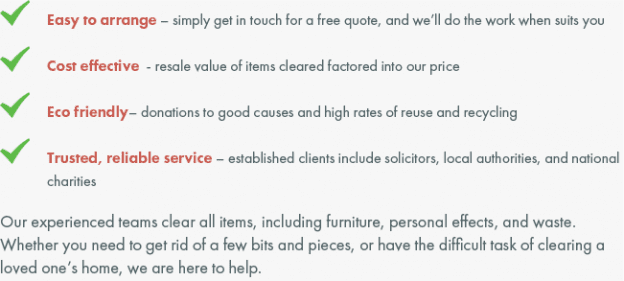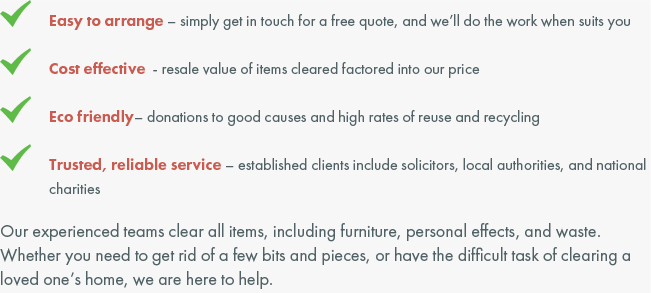 Call now to see how we can help
0207 706 7554
On the south side of the Thames, under those four towering white chimneys, we operate our professional house clearance in and around the area of Battersea.
An area in transition
Battersea has been undergoing big changes in recent years as it slowly leaves its industrial roots behind. For three decades the iconic power station and its surrounding land were disused and fairly barren, overlooking the Thames and its more vibrant Chelsea neighbours across the river.
Despite its ongoing construction and diverse landscape, it still retains a significant portion of London's population (last recorded at over 75,000 in 2001), and is home to many notable celebrity figures such as JK Rowling, Gordon Ramsey, Bob Geldoff and Brian Cox.
Apartment and house clearance in Battersea
Alongside the numerous apartment blocks and the huge redevelopment projects taking place in this area, there will also be plenty of relocations over the next few years. Clearance Solutions are on-hand to tackle all apartment and house clearances in Battersea and happy to move items from an apartment's bottom floor to the 60th.
Removal, relocation and reusability
Whether your house needs clearing for relocation or simply because it is cluttered, Clearance Solutions will rid your property of all unwanted waste, and carefully pack your valuable items before transporting them to your desired location.
We will also ensure through our strict green policy that any unwanted, reusable items are either sold or donated before even attempting to recycle them.