Living standards for people suffering from hoarding disorder are hugely affected by the illness. The disorder results in people storing relatively useless items in their homes, often to the point where unmanageable levels of clutter start to disrupt their normal daily activities.
The illness is psychological and often linked with obsessive compulsive disorder (OCD), anxiety and depression. One of the main dangers of hoarding disorder is that it can make living situations hazardous, which consequently, makes it difficult for sufferers to receive visitors that they may rely on for support.
Health and safety risks range from the stacking of old newspapers to the hygiene issues that come with collecting discarded food packaging.
NHS treatment for hoarding disorder
The NHS have programmes in place to help people with hoarding disorder which usually includes Cognitive Behavioural Therapy. CBT helps individuals address and deal with their issue and provides useful tactics for the patient to utilise in their everyday life in order to help combat their tendency to hoard. This is an important step toward getting better.
Of course, it is also of paramount importance to remove the hoarded materials.
Not just an everyday house clearance
At Clearance Solutions we are trained to deal with complete house clearances that are a necessary result of sensitive situations. We understand that most removals are not just an everyday event for people, often they are a result of a bereavement or illness.
This is why it's a priority for us to make the process as easy as possible. Coping with a hoarding disorder is a very difficult experience both for the person with the hoarding difficulties and the family members and friends around them.
We take pride in our willingness and ability to help talk people through the process so that they can understand how we aim to help. We have a lot of experience with hoarding-related situations and we want to use that expertise to make the removal of hoarded belongings easy and safe.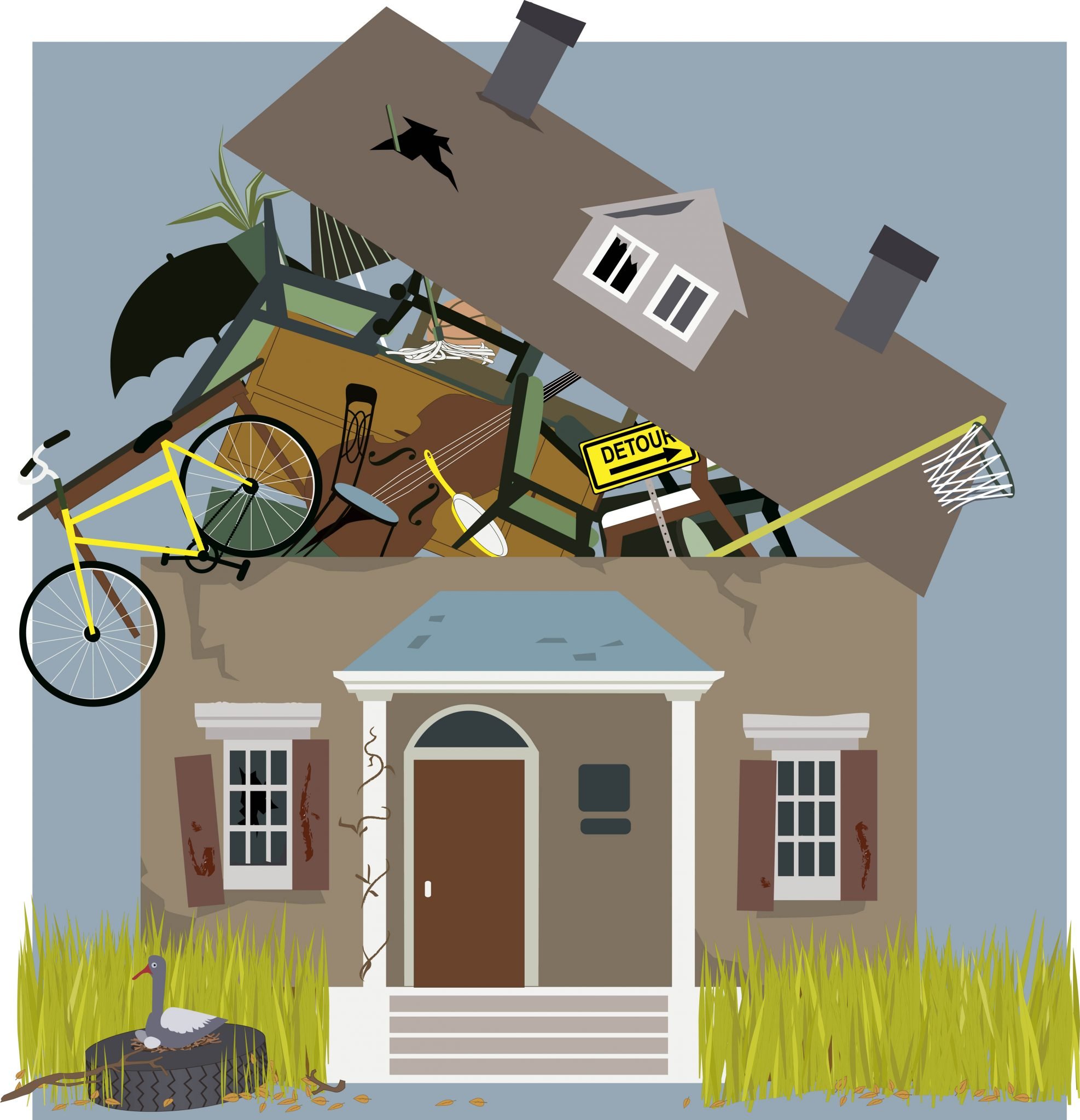 How we approach a removal
Our house clearance services can be comprehensive but they can be tailored to any scenario, including clearing the home of somebody with hoarding disorder.
These services include:
Full clearance of rubbish, furniture and waste from anywhere on the property.
An in-depth clean of the property, including the garden.
Preparing the property for viewings if it is being sold.
Vehicle removal and handling dealings with the DVLA.
Recycling hazardous materials to UK environmental standards.
Document and asset retrieval.
Sorting possessions to be kept.
We do not remove anything that might carry significance for an individual. By taking on as much of the removal process as possible, we aim to help family and friends concentrate on ensuring the wellbeing and recovery of the sufferer, giving everyone one less thing to worry about.